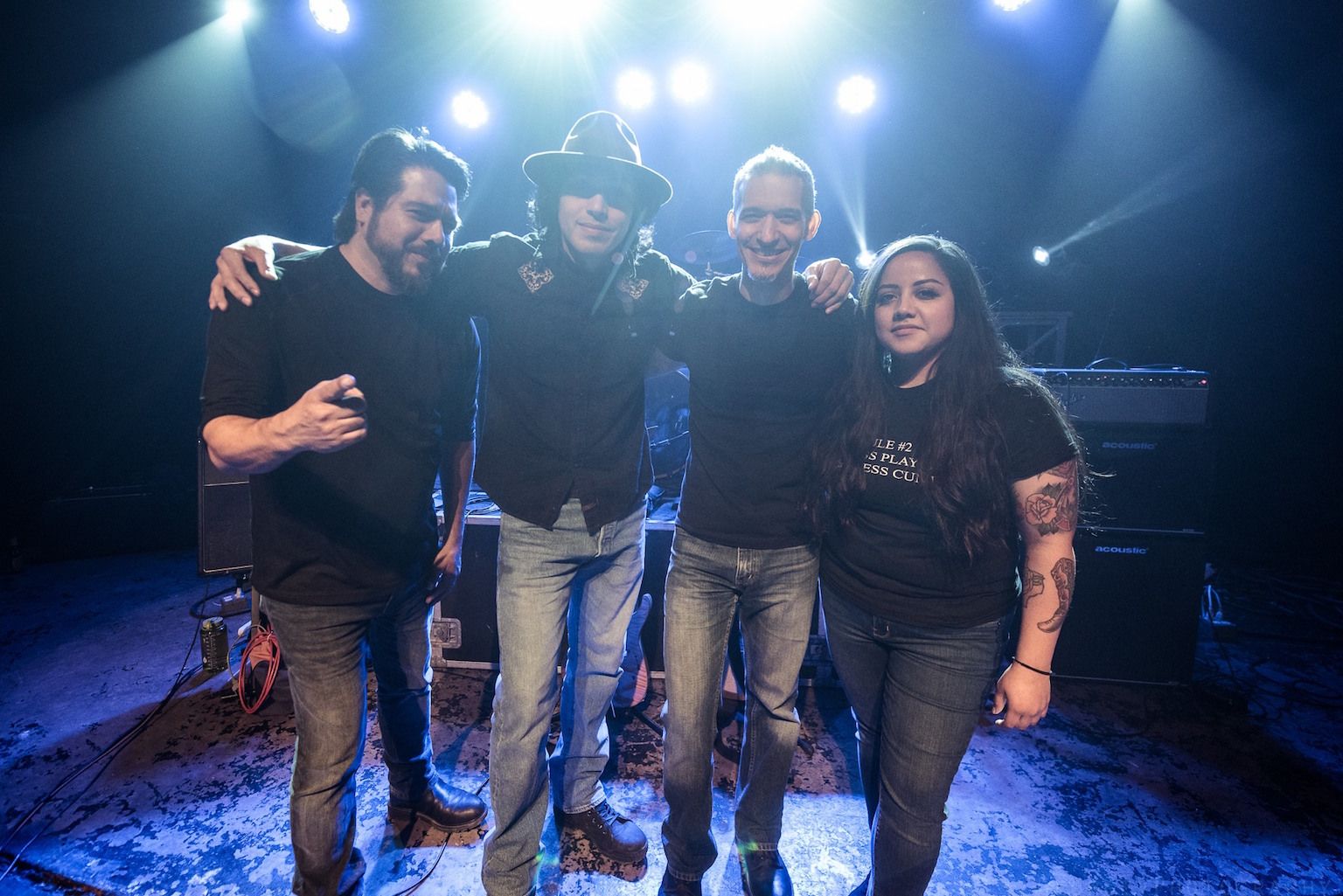 The first official show is in the books, and we're so thankful that we got the opportunity to play for you all. Thanks for the love and support from our audience/fans & Bert Guerra and Ed Vomit from El Cine Rey for the invite! Hard work, perseverance and patience has its rewards! 
Our featured photo on this blog is from George Glass Photography. To check out more pics of our debut show, visit our facebook page here. 
In other news, we're excited to announce that we're building upon our live setlist and planning on Summer 2018 shows. Furthermore, we're pretty excited about the fact that the new album is about 50% written. Stay tuned for more previews via our facebook page. 
With a new outlook on the 2nd album, we are also considering methods of recording that is new to us. One method is re-amping guitars and making use of the services of Widowmaker Studios in McAllen, Texas. The recording studio produces great work and the owner Josh Lopez is my fellow bandmate in the band Sonic Boom. 
The fun continues! 
– Rom