Bio
Formed in 2003, Static Limit came together in the Rio Grande Valley, more commonly known as "The Valley".  It is located in the southernmost tip of Texas on the border of the Rio Grande River and Mexico.  That is where Rom was introduced to Heavy Metal, Thrash, Punk music crowds and met his future bandmates.  Together they are part of Valley's growing indie and instrumental metal scene.  In 2021, they released their 2nd album, EXISTENTIA.  Stay tuned on upcoming shows and events by joining our email list or following us on Facebook, Twitter and Instagram.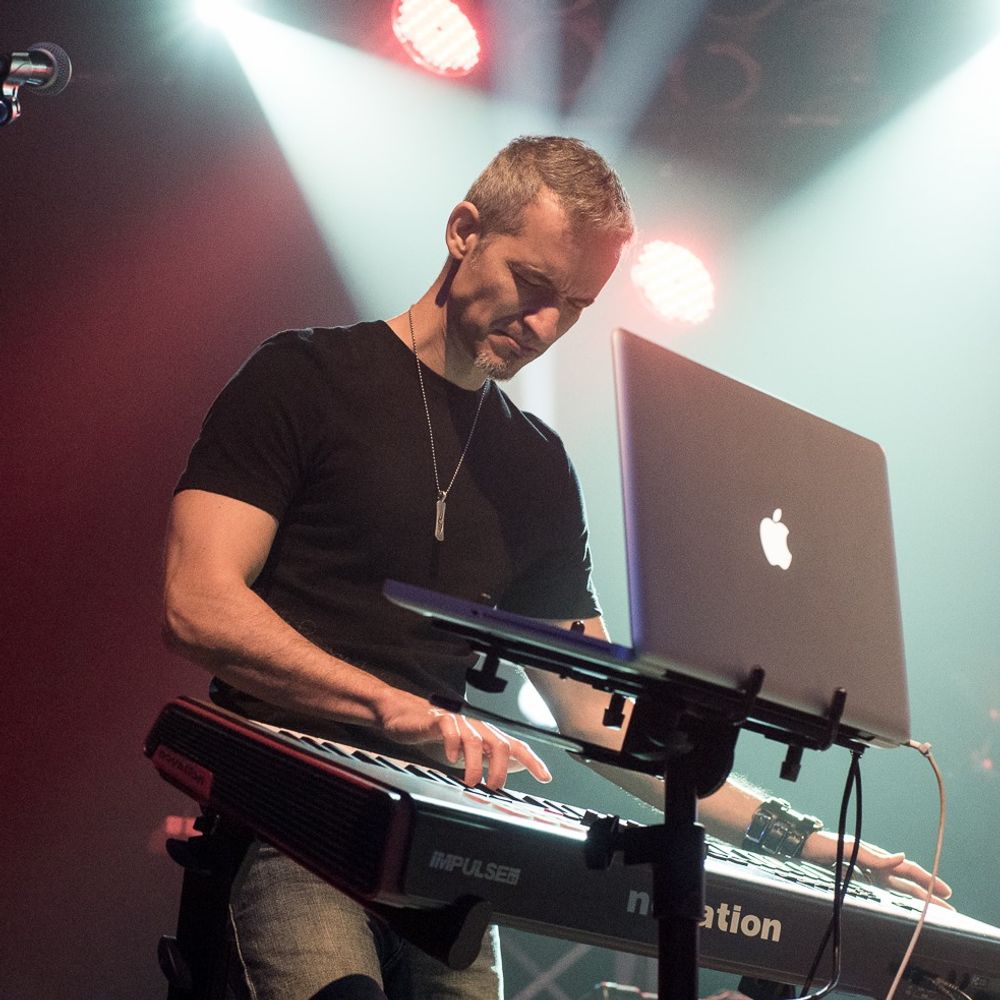 Rom Garza
GUITARS / KEYBOARDS / DRUMS PROGRAMMING (2003 - PRESENT)
Rom is the multi-instrumentalist, producer and founding member of instrumental progressive metal band Static Limit as well as the guitarist and founding member of TV/Film/Video Game Tribute band Sonic Boom.
Born Rommel Garza on May 27th 1974, he grew up in San Juan, Texas, a small town in the Rio Grande Valley where he began playing guitar at age 13.  His early influences include Joe Satriani, Steve Vai, Marty Friedman, Paul Gilbert, John Petrucci, Iron Maiden, Metallica, Dream Theater, Liquid Tension Experiment, Yanni, Chuck Shuldiner, Cynic, Fates Warning, Megadeth and vast list of sic fi adventure movie film scores.  After graduating from high school, he attended University Of Texas - Pan American where he earned Bachelors and Masters degrees in Mathematics and Electrical Engineering.  Shortly after graduating from college, he collaborated with drummer Mario Rivera and bassist Jay Juarez and quickly formed the nucleus of what was to become Static Limit.
Diana De Hoyos
BASS (2017-PRESENT)
Born in McAllen, Texas, to musician parents, Diana grew up in Weslaco, Texas surrounded by music.  She played some percussion & guitar at a young age until she moved to bass to help her family's band.  After graduating from high school she enrolled at the University Of Texas Pan American where she earned a Bachelors in Political Science and Philosophy.
In the Summer of 2017, Diana, along with a couple of other bassist auditioned to succeed Jay Juarez as the bassist for Static Limit.  Diana was announced as Static Limit's new bassist on December 26, 2017, a few months after she actually joined.

Though Static Limit is one of her projects, she works with a number of other projects which include Texas Sweethearts with her mother and sisters and Verene Serene from Pharr, Texas. 
Diana has many favorite artists and groups that range in different styles and genres.  She describes her playing style as a style that feeds off of her band mates, past and present.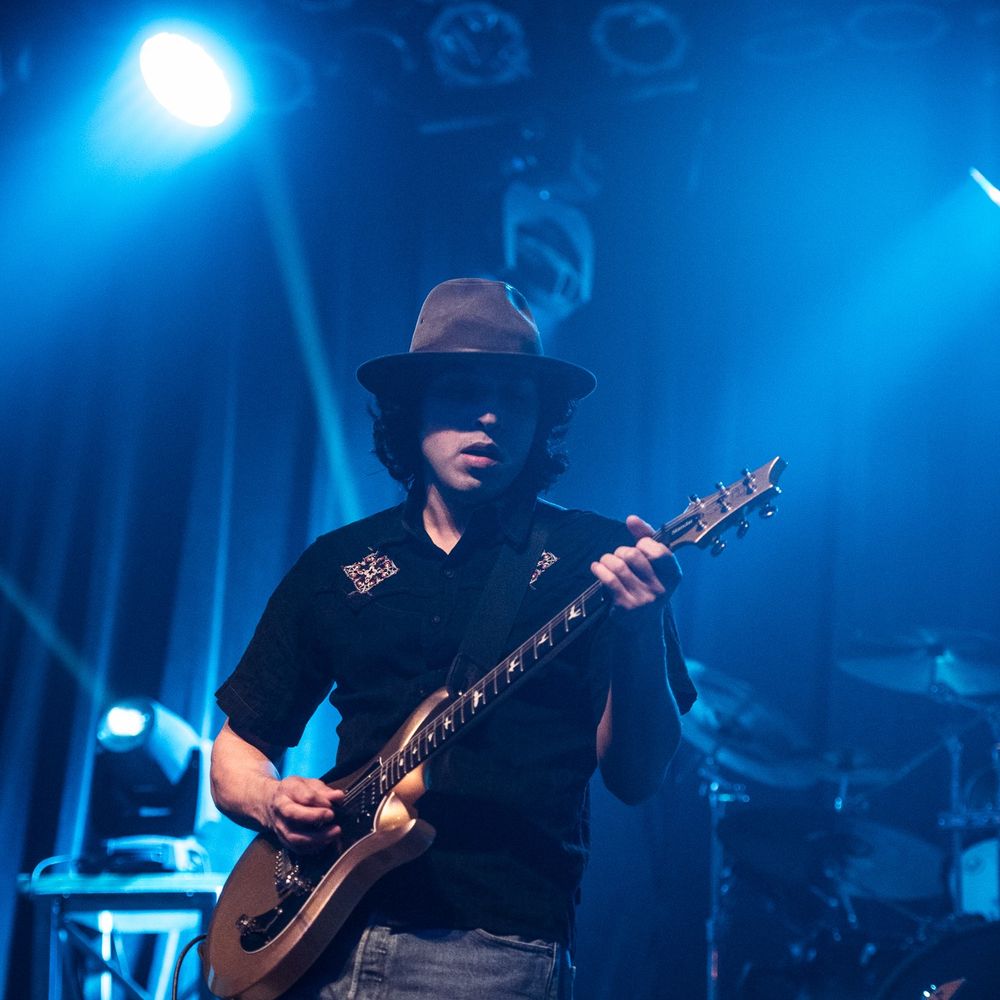 Justin Garza
KEYBOARDS / GUITARS (2016-present)
Born in McAllen, Texas, Justin first started playing the guitar when he was 16 years old, being inspired by many guitarists such as David Gilmour, Mikael Akerfeldt and Marty Friedman to name a few. He would study and be influenced by many musicians such as Maynard James Keenan, Ritchie Kotzen, Stevie Ray Vaughn and Paul McCartney.
In 2016, Justin learned that Rom was looking for a guitarist, so he offered his talents and was quickly welcomed. The rehearsals went well, and solidified his position in the band. Justin was announced as Static Limit's new guitarist on March 27, 2017, several months after he actually joined. Justin has since had significant impact on the live guitar playing duties. 
Justin says his favorite musical artists and groups include Pink Floyd, Opeth, Iron Maiden, Dream Theater, Tool, The Beatles, Deep Purple, Caravan, Camel, Yes and King Crimson.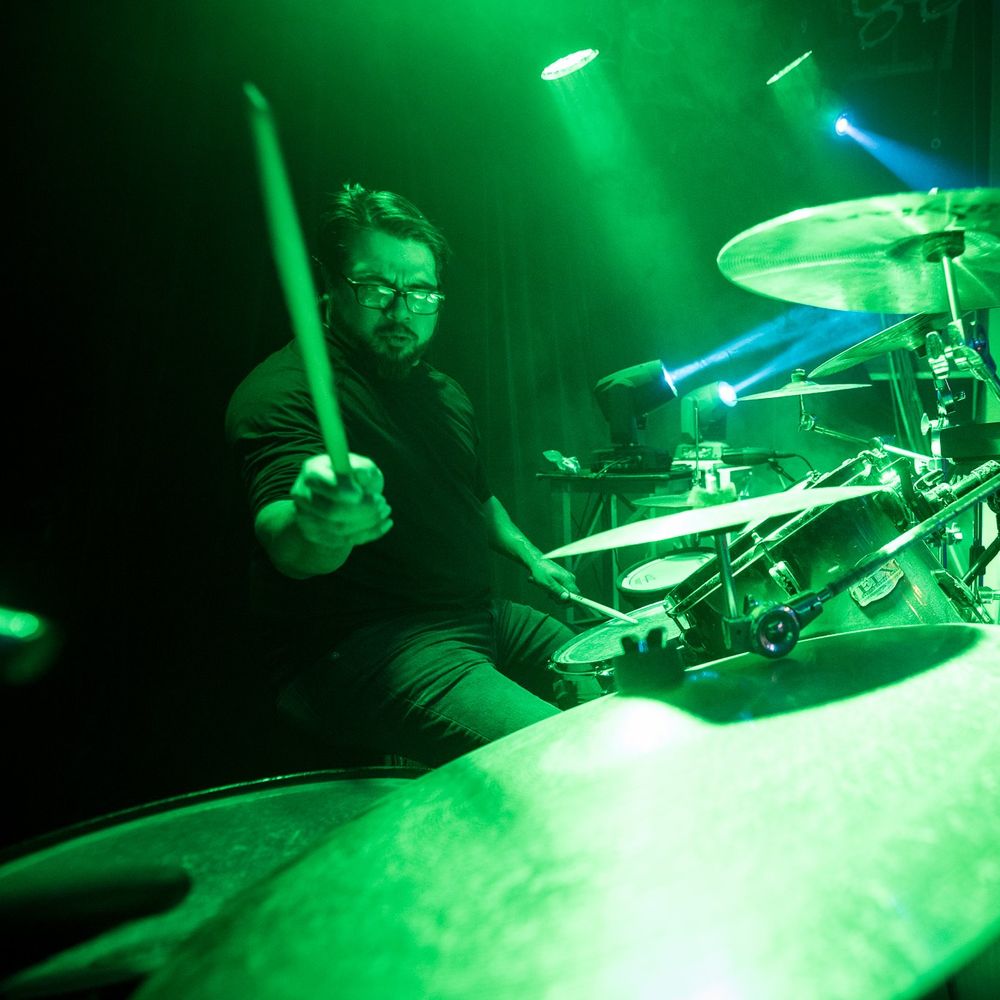 John Garcia
DRUMS (2016 - present)
John spent his youth in San Juan, Texas. He derives pleasure from making thunderous sounds while beating on drums and as a multi-instrumentalist can also play guitar, bass and sing. He is the founding member of the Rio Grande Valley Metallica Tribute band No Remorse, Death Metal band Slow Grind and Punk/Thrash band V.S.I.
In early 2016, John happily accepted to join Static Limit to succeed Mario Rivera and provide live drumming duties. He had previously worked with Rom in Punk/Thrash Metal band V.S.I and Metallica Tribute band No Remorse. John was announced as Static Limit's new drummer on March 27, 2017, several months after he actually joined.
John says his influences as a drummer are Dave Lombardo and Charlie Benante. His favorite musical artists and groups include James Hetfield, Dave Lombardo, Cannibal Corpse, Scott Ian, Testament and Anthrax.
Past Members
Jay Juarez - Bass (2003 - 2014)
Mar Rivera - Drums (2003 - 2015)