Static Limit is pleased to announce the release of their much-anticipated second studio album 'Existentia' on December 12th 2021.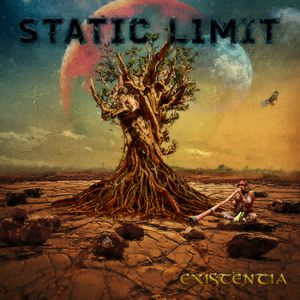 With Static Limit's previous debut release being a series of individual songs, Existentia on the other hand is a series of individual songs and one long concept song broken up into multiple parts. Rom says "I've always been a fan of concept albums and wanted to implement a similar idea. It is something we didn't touch in our first album, so now it is refreshing to give it our spin."  
The album will be released as a CD Digipak & Digital Album, featuring artwork by Art Alcantar. The full track-listing is below:  
CD (Existentia):  
1. Veil Of Illusion    6:08  
2. A Priori               4:03  
3. Symbiont            5:00  
4. Fifth World         7:14  
5. Sage                  3:44  
6. The Origins      16:35  
I. One's Own Self  
II. Paradoxical  
III. The Morphist  
IV. Manifesto  
V. Finale  
Static Limit was formed in 2003, currently featuring Rom Garza (keyboards, guitars, drums programming) and Diana Marie DeHoyos (bass). The band's first album, A Thing About Machines, showed both an experimentation and exploration that was further developed in 2021's Existentia.  
Show dates coming soon!