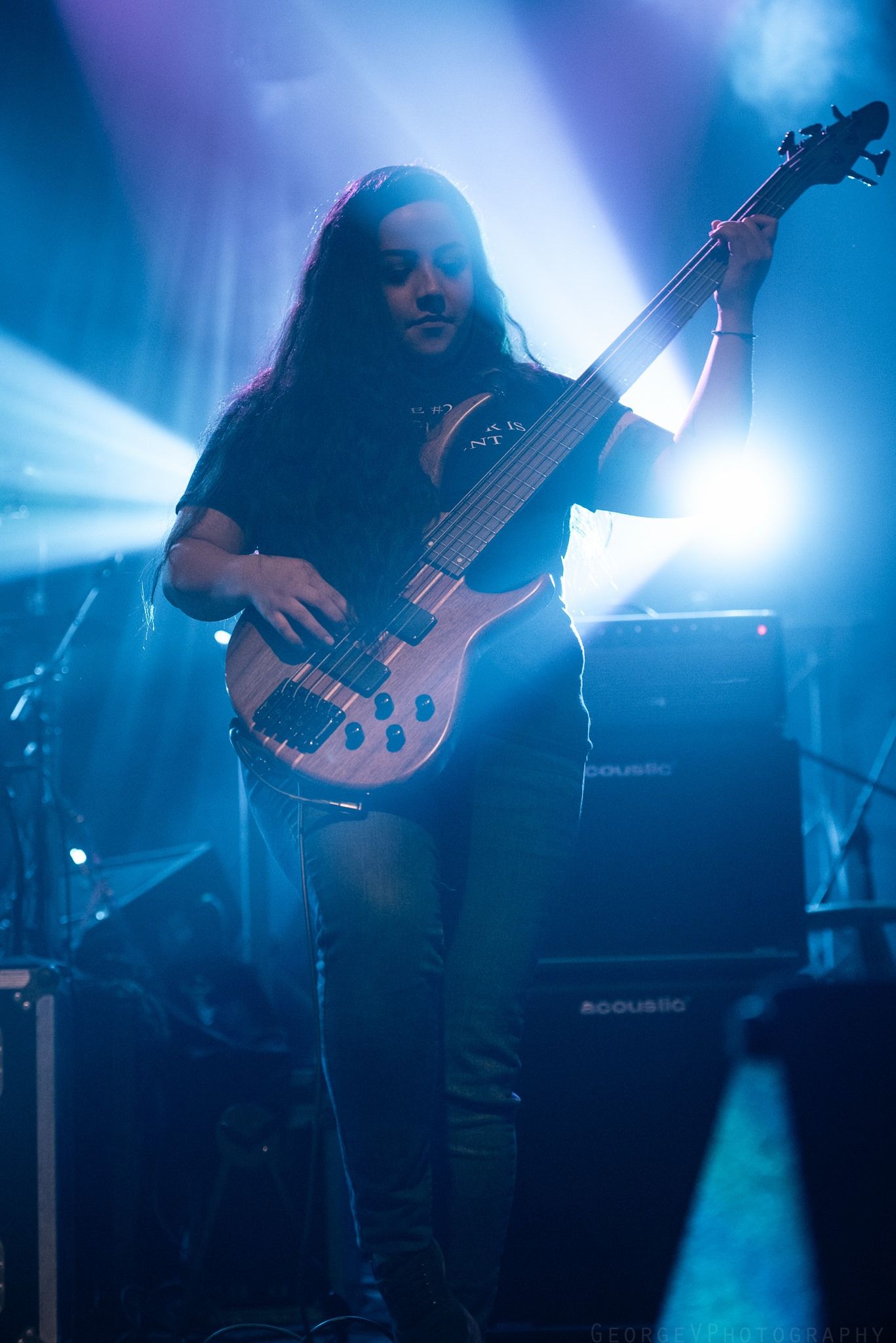 We are so psyched and proud to share the news that we are welcoming Diana Marie Dehoyos into to the SL fold! 
We've all known, and have been familiar with Marie's musical work since early 2012 as she is a part of the Instrumental Rock / Metal band Verene Serene. We got to know Marie when we rehearsed in the nearby rehearsal space where Verene rehearsed too. We were impressed by Marie's finger bass style and her very cool vibe. We've taken a long time to find the right bass player for us. Obviously being a good bass player is important but it was also very important that whoever we found would fit in. We wanted someone we can gel with, not just a substitute bass player. 
When Marie jammed with us, we all felt a very good chemistry between the four of us. It was just something that we could not describe, we all just knew it. It was the first time we performed the songs with all musical parts. I told everyone right after the jam, that the songs sounded amazing!! said Rom. 
We're excited with new energy, new vibes and looking forward to continuing to evolve. Having Marie here, and her choosing to become a part of the SL family, will enable us to get to yet another level. So welcome Diana Marie!